15 Nov

Vending Machines Have Value In Tucson
What do you think of when you hear the words vending machines? Is it good or bad? Yes, vending machines used to have a bad reputation, but that's not the case anymore. The vending machines of today are different.
They offer everyone's favorite snacks and drinks in a variety of packaging and use state-of-the-art technology. Let's look at how those seemingly unlike features make a difference.
More Sustainable Packaging
Three of the U.S.'s largest beverage companies recently completed the first year of a 10-year project called Every Bottle Back. The project aims to decrease the beverage industry's plastic footprint. Over the course of the project, each business will work to increase the number of recycled plastic bottles and produce new bottles out of recycled materials.
Katherine Lugar, President and CEO of the American Beverage Association, explained why the project is so vital. "Every Bottle Back is our commitment to reduce our plastic footprint and ensure our plastic bottles don't end up as waste in oceans, rivers or landfills."
To support the beverage industry's goals, Tucson employers can make small changes around the workplace and help their employees recycle more. For example, employers can make the following changes:
Place a recycling bin in the break room and in strategic places around the office or building
Make sure that the recycling bins stand out from the garbage cans
Think about the size and type of container for each location
Vending Machines Combine Traditional and Better-for-You
Vending machines in Tucson break rooms are easy to access. Break room providers can fill them with almost anything, including chips, cookies, fruit, sandwiches, bottled water, and soda. Whether employees want a quick meal or a snack, there are many choices to pick from. Plus, refrigeration keeps products cold and fresh until employees buy them.
Employees can buy items at any time of the day, making it a good solution for those who work swing or night shifts. For those employers looking to offer a lower-cost and higher-value benefit to their employees, paying for all or part of the cost is a great option.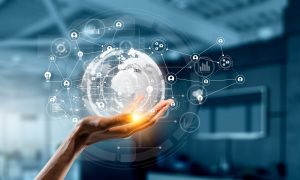 Technology
State-of-the-art technology isn't always visible. In fact, most are found inside the machine. They include LED lighting, energy-efficient parts, and touchless or wireless payment options. Employees won't see the wireless technologies inside a vending machine or at a service provider's warehouse, but those technologies make a big difference.
Connecting a vending machine via a wireless connection to the break room provider allows them to track real-time inventory levels and sales data. Providers then use the data to gather stock more efficiently and run fewer delivery routes. With fewer routes, providers therefore need to dispatch fewer trucks, reducing emissions.
Are you ready to take your Tucson break room into 2021 with modern vending machines and delicious snacks and beverages? Tomdra can help. We offer a variety of traditional and healthier snacks and drinks as well as fresh food. Together we can customize the perfect menu for your vending machines or micro-market.
For more information about any of our services, including office coffee service, please contact us at 520-887-0155. We look forward to hearing from you.